We are excited to announce the judges for our 14th Annual Empty Bowls event! This year we have Chef Craig Youdale from Niagara College, Chef John Higgins from George Brown College, Chef Andrew McLeod from Bolete Restaurant, Dorian Anderson from Niagara Grape & Wine Festival, and Jay Allin from Postmedia.
---
Our judges have the important task of choosing the winner of the Platinum Ladle Award for the best soup! Read their bios below to learn more.
---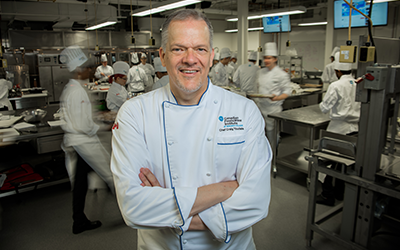 Chef Craig Youdale
Craig has been in the Food and Beverage industry for three decades as a chef, restauranteur, professor, international competitor and now Dean of the Canadian Food & Wine Institute at Niagara College.  His passion for all things food and wine has led him to Niagara to lead the Institute to become the world's foremost educator in Fermentation Sciences and Culinary Arts.
---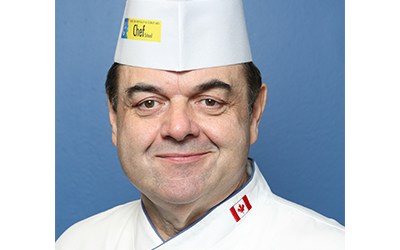 Chef John Higgins
Chef John Higgins has cooked for the Queen at Buckingham Palace, on the Royal Yacht Britannia, for heads of state in Washington and at Malmaison, a Michelin Star Restaurant in Glasgow. John is currently the director of George Brown Chef School in Toronto. He has appeared on the Food Network's "At the Table with…" along with judging appearances on Top Chef Canada and Food Network's Chopped Canada. With his Scottish brogue, keen wit and passion for teaching, John is leading the way for the next generation of talented chefs.
---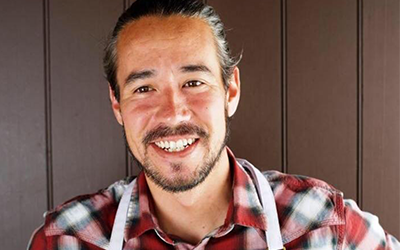 Chef Andrew McLeod
Chef Andrew McLeod champions the modern Canadian cuisine movement. Integrating local and terroir-driven products from across the country with influences from Canada's myriad of cultures gives his style a distinct place in Niagara's flourishing food scene.
Some of his Awards and Acclamations include:
- Garland Canada International Chef Challenge Winner (2016)
- Garland Canada International Chef Challenge Runner Up (2015)
- Owner and operator of Bolete Restaurant St. Catharines, ON
---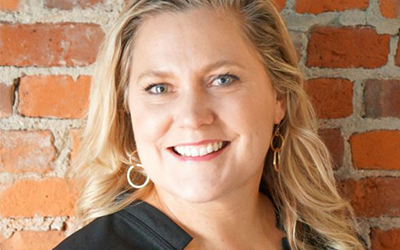 Dorian Anderson
Now leading the Niagara Grape & Wine Festival, Dorian has spent the last 15 years running premier wine and culinary festivals in Niagara including the International Cool Climate Chardonnay Celebration and Graze the Bench. Aside from her refined wine palate, years of designing (and tasting!) festival menus with the region's top chefs have honed her taste buds. No stranger to the stovetop either, she formerly operated YUM Jams & Jellies, producing 5000 jars per year.
---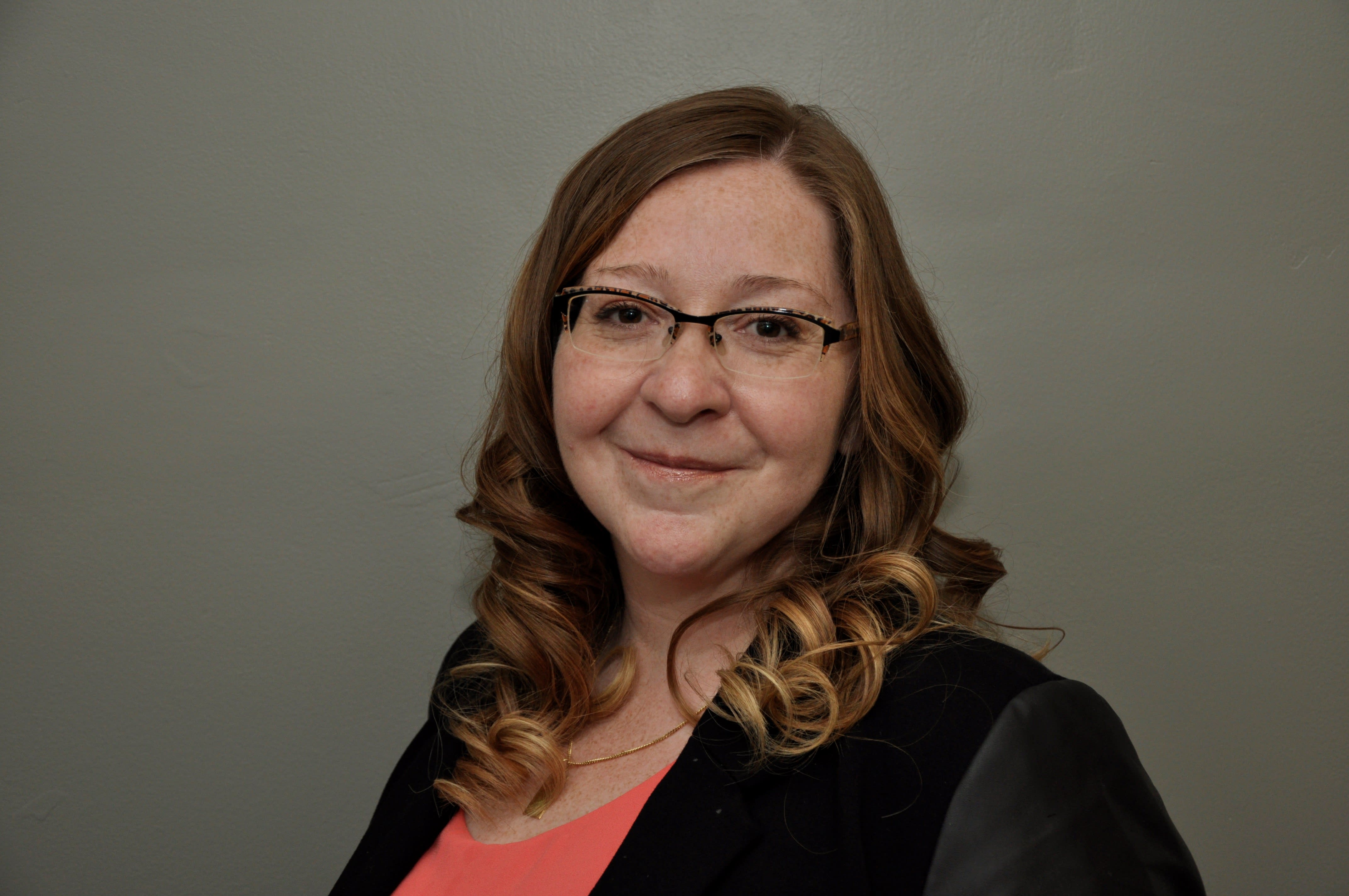 Holly Mundula
Holly Mundula is the Regional Business Development Manager for FirstOntario Credit Union in the Niagara Region.  While her role focuses on representing FirstOntario in the business community, it's also about the bigger picture and FirstOntario being a part of its communities.  Holly has been in the banking industry for more than 15 years. She serves as vice president of The St. Catharines Club and she's active in the community through many different causes such as Gillian's Place and Wise Guys/Girls.  Holly is a lifelong St. Catharines native and she enjoys being with her two sons while making life better to live in Niagara.  She also has a weakness for soup!
---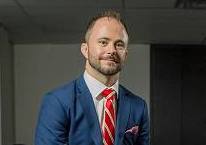 Jay Allin
Jay Allin was born in Calgary, Alberta. In 2000 he moved to St. Catharines, Ontario where he has resided ever since. He graduated the Goodman School of Business with honours in Marketing and is a Brock University Wrestling Alumnus. He is currently the Group Director of Media Sales for The Tribune, The Review and the St. Catharines Standard.  Jay describes himself as a food hobbyist who loves Niagara and enjoys travelling.
Make a Difference.

 Donate online, by mail or by phone.