We know that you have many options for giving – and we thank you for considering the work of Bethlehem Housing and Support Services. This is your opportunity to make a life-changing difference for more families in our community.
---
People We Serve | More »
Bethlehem assisted me in becoming more secure with my life and finding peace.
---
We all need a secure place to call home!
Housing is the foundation on which we build our lives, engage in society and contribute to the economic well-being of our community. 
Today, over 5,500 households - including 2,710 children - are on the wait list for affordable housing in Niagara. This is a 20% increase since 2010. 
While they wait, they are living in substandard rentals, in shelters, on friends' couches and in cars, even on the street. They are at increased risk for illness, violence and abuse, and family breakdown.
The cost of rent is rising dramatically at a time when almost half of the renters in the region of Niagara already devote 30% to 55% of their income to rent. These are the families that we help.
When everyone has an affordable, safe place to live, the community benefits.
Bethlehem Housing and Support Services has been turning lives around for 30 years.
We are the only organization in Niagara offering supportive transitional and permanent housing for women, men and their children with a focus on families who are homeless due to issues with poverty, physical disability, mental health, domestic violence and family breakdown.
---
---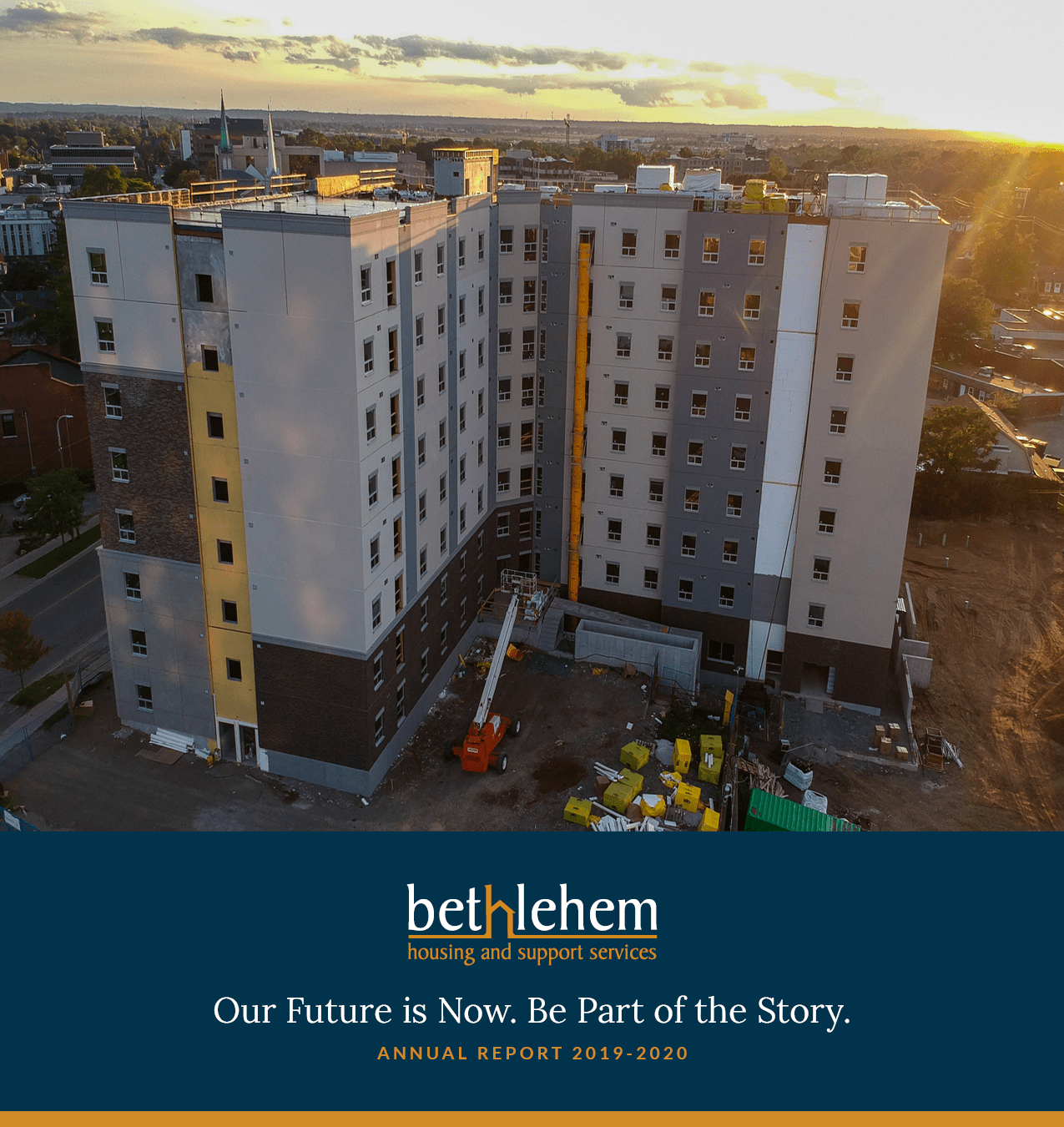 For over 30 years Bethlehem Housing and Support Services has been providing transitional housing and support programs to improve the quality of life for families in Niagara
Through the vision of our founders and the continued belief and dedication of our many volunteers and supporters, Bethlehem has helped thousands of individuals and families in our community.
2019-2020 Annual Report | Download Full Report
Make a Difference.

 Donate online, by mail or by phone.