Kevin Mitchell brings in over four years of experience and dedication with Di Profio Estate Wines!
---
"A little bit about me! I have been employed at Di Profio Estate Wines for 4 years and a bit, and from a very young age I always knew I wanted to get into the culinary arts.
I went to Niagara Collage for the culinary program, studied in the Muskoka's and started culinary training in secondary school with the early access program.

Di Profio estate wines is owned by Joseph Di Profio & Carollynn Desjardins, and I am truly blessed to have grown with these two. They have been the true pillar of my culinary life, for that I am forever grateful. We are known as the hidden gem of Jordan Station, we excel in our Gamay Noir varietal and are known for our white blend called the "Kitchen Zinc'".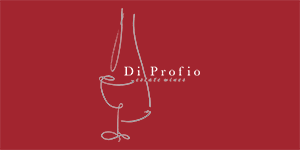 Italian Wedding 
by Chef Kevin Mitchell, Di Profio Estate Winery
Download Recipe (PDF) »
Make a Difference.

 Donate online, by mail or by phone.