Enercare partners with Bethlehem to provide Welcome Home Kits to families moving into the new supportive housing building at 111 Church Street, St. Catharines.
---
Since 2017, the Enercare Fresh Start Program has provided over 60 Fresh Start kits to families transitioning from our year-long temporary housing program to a permanent affordable home in the community.

Enercare created their signature corporate social responsibility program, the Enercare Fresh Start Program, designed to support families as they transition from temporary shelters to a home of their own. The employees at Enercare's Ontario West branch have gone above and beyond to provide Bethlehem's families with personalized household items to help each family feel confident, safe, and prepared in their new environment.  

Enercare, being one of North America's largest home and commercial services and energy solutions companies, has found creative ways to fundraise for the Fresh Start Program. One creative way was through Electrobac's mobile device-trade-in service, Buybac. As the IT department was trading-in their mobile devices with Buybac, the team donated the $12,000 they received to support more families through the Enercare Fresh Start program.

Bethlehem Housing was selected as the recipient for these new funds, and Welcome Home Kits were put together to provide the families moving into our new supportive housing building at 111 Church Street, St. Catharines. The kit includes a blanket, and a generous gift card to Giant Tiger.

Bethlehem's Staff have gone door to door to deliver this Welcome Home gift to the individuals and families that recently moved into North Church Court. The surprise reaction from residents range from shock to joyful elation! The residents are very grateful for this generous gift and are delighted to have the opportunity to have a mini shopping spree to purchase what they need to settle into their new home. 

We are thankful for Enercare's Fresh Start Program, helping families transitioning from Bethlehem Place to a home of their own.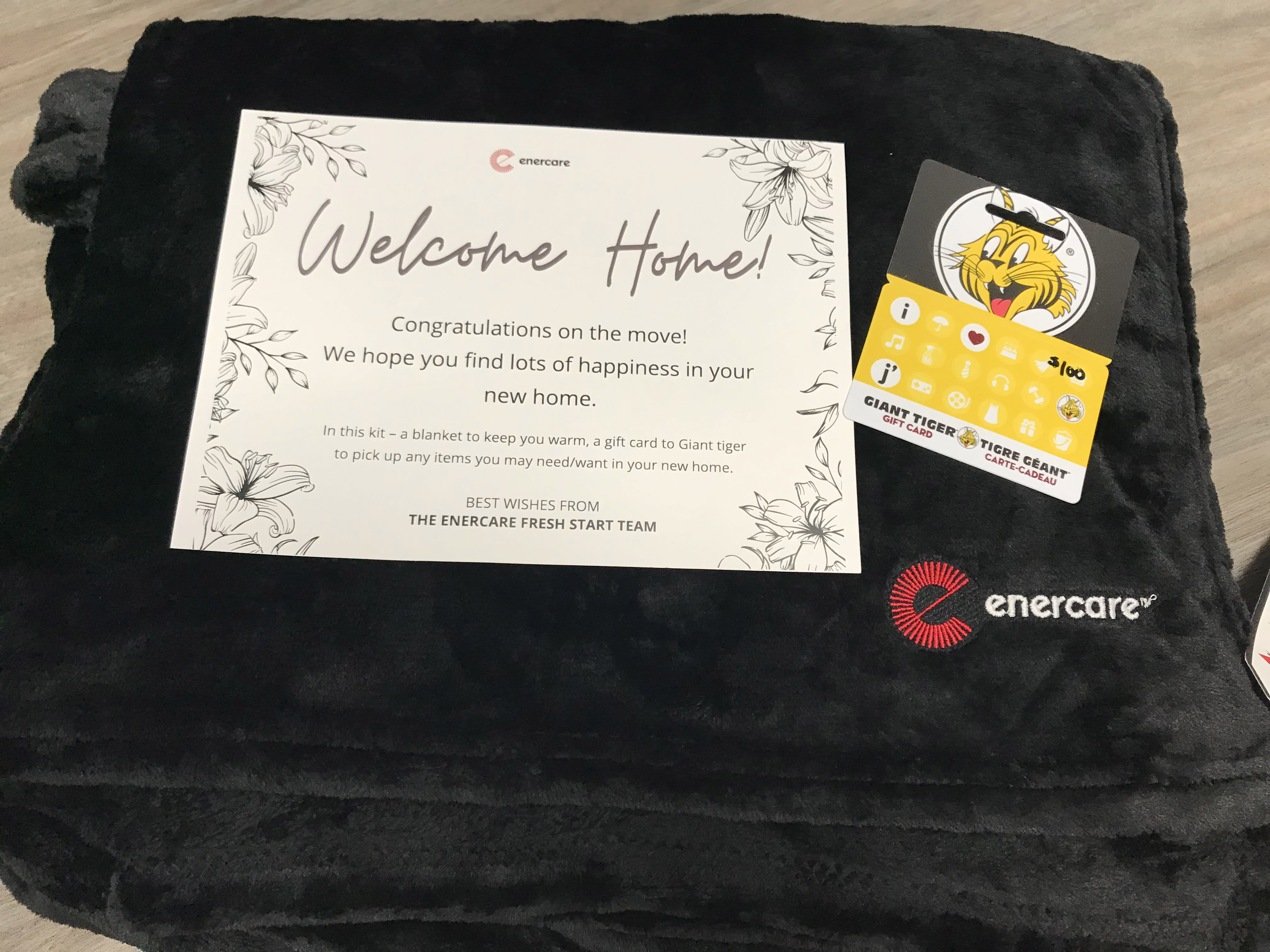 ---