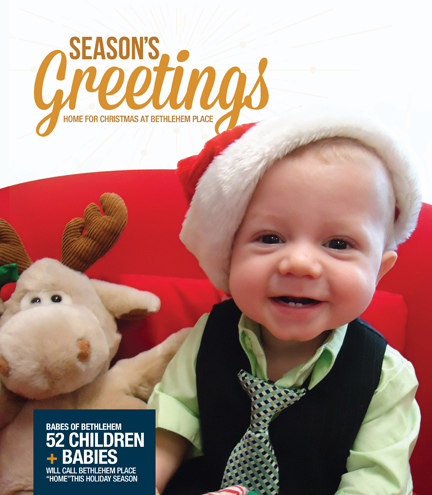 In 2015 the Bethlehem Housing and Support Services Board of Directors staff and stakeholders developed a strategic plan as our roadmap for the next three years. Our goal is to become "A leading model of excellence in affordable housing and supportive services"
Leading the way there…… "The first responsibility of a leader is to define reality. The last is to say thank you. In between, the leader is a servant." – Max de Pree
The Reality: The affordable housing crisis in our community is real and so is the plight of the families living in poverty in our own back yard. We will tell this story to all who will listen and over again to those who will not.
Saying Thank you seems never enough: The generosity of our donors and volunteers never ceases to amaze us. We will forever be beholden to you.
The leader is a servant: It is an honour to serve our clients; the fellow citizens of our community.
We will not be alone on this journey – thank you to all those who will follow us….
"I would maintain that thanks are the highest form of thought, and that gratitude is happiness doubled by wonder." – G. K. Chesterton
As Bethlehem's leaders, we are humbled by the dedication of our followers; the volunteers, donors and staff. Without you, we have nothing to lead; with you, we do great work that has an impact on hundreds of lives. The Christmas Tree on the next page shows all the great things you helped us to do in 2015!
One shining example is Dawn Gordon, who has been a volunteer with us for 10 years with no signs of slowing down. This past year, Dawn has been volunteering to travel throughout the Niagara Region visiting churches and community centres to build awareness about Bethlehem Housing and to raise funds by selling the Empty Bowls Soup Recipes 2016 Calendar. It includes many of the prize winning soups from the past 10 years of our signature event. We have a limited supply remaining – give us a call if you would like one too. Thank you Dawn for representing us so well!
The children of Bethlehem Place would like to thank you too! We hope you enjoy the many beautiful photos of the Babes of Bethlehem!
Thank you for your considerate gifts this holiday season and for all your support the whole year through. On behalf of the Bethlehem Board of Directors and Staff, we wish you love, joy and peace this holiday season.
John Lee, President
Lori Beech, Executive Director